SourceUp is a platform that links agri-commodity companies with multi-stakeholder initiatives in producing regions. 
For producing regions
SourceUp helps local stakeholders in producing regions to come together to work on sustainability, a collaborative effort called a 'Compact'. A Compact has the power to transform agricultural production systems far beyond what individual producers, local governments, civil society organizations or traders can do alone.
Anyone can start a Compact, to put a landscape on the map and work to become a Verified Sourcing Area.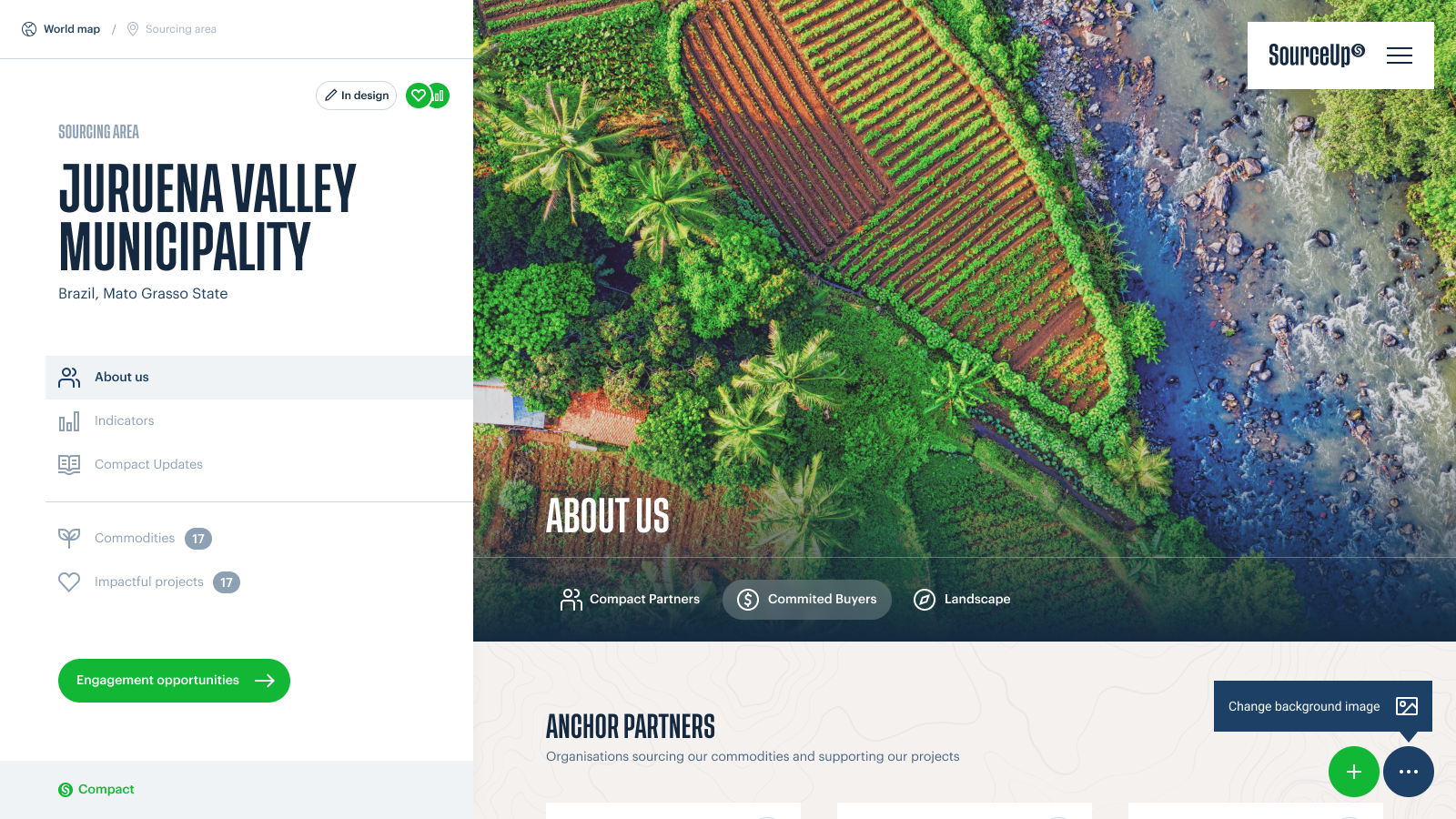 Commit
Build your SourceUp profile and showcase your commitment
Gain Support
Get the support of Buyers to deliver on your sustainability objectives
Deliver and do more
Demonstrate progress and attract more support to your landscape
For Buyers
If your business sources agricultural commodities, you can use SourceUp information to find out how different sourcing areas operate, to help decide how to realize your corporate sustainability goals. You can find Compacts that are aligned with your objectives and engage with them, for example through sourcing commitments or by investing in funding, time, or expertise.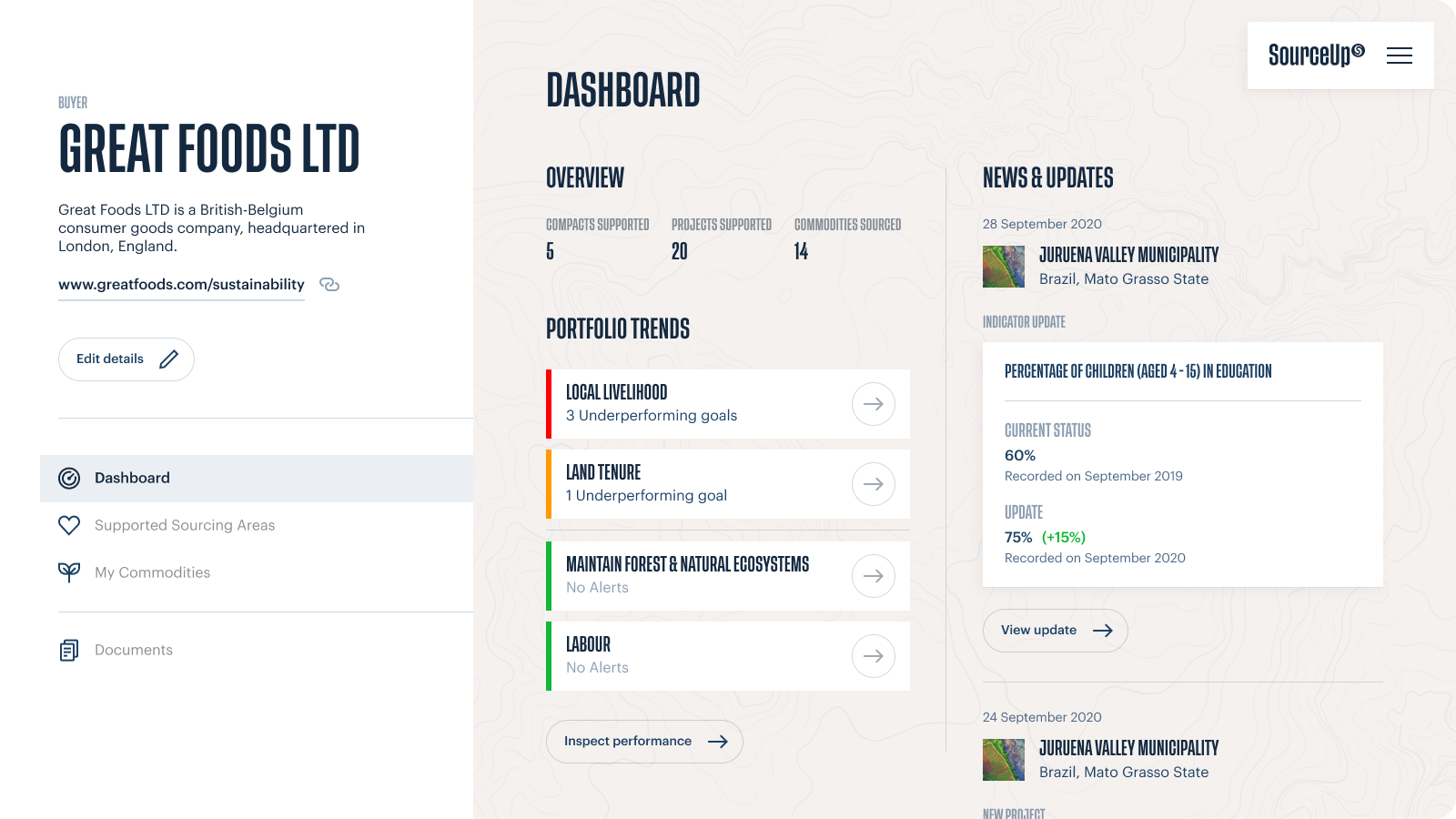 Responsible Sourcing
Deliver on your sustainability commitments in credible collaboration
Monitor & Collaborate
Monitor the progress of Compacts and Projects
Due Diligence
Use SourceUp to conduct landscape due diligence
The platform
The SourceUp platform connects Buyers and Compacts. It is built for connecting even further. By linking with other sources of sustainability data, we aim to blend information to provide richer insights.
SourceUp verifies information, to ensure credible collaboration. It uses a smart verification approach, that combines local validation with panel review.